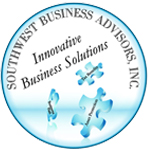 Keep What You Earn.
Southwest Business Advisors, Inc. specializes in providing objective, proactive business consulting and compliance services with the purpose of protecting and preserving the wealth of our clients.
A solid corporate structure is the foundation of any business.
Our incorporation services will match your unique business to its proper entity type and teach the proactive compliance responsibilities you need to follow. By understanding and acting within the regulations you can avoid pitfalls and instead focus on your business potential.
As a business grows, so do the challenges.
Our objective consulting will help keep your business on the right path. By leveraging our 30 years of experience we help our clients develop a strategic business plan to manage risks and capitalize on success. We have the endurance to provide you with a long-term relationship committed to your goals.
Solve your business puzzle!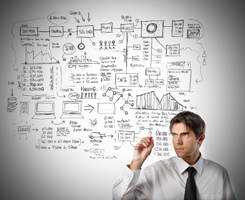 Only through an understanding of federal and state business tax law and qualified exemptions can you have the best chance of securing the rewards of your successful business. You must also learn to balance risks. Following your plan and adhering to regulations still might not be enough to shield you from certain liabilities.
About our President, Thomas J. Hughes
For more than 30 years, Tom has been helping business owners, professionals and self-employed individuals make sound financial decisions in the areas of business finance, retirement planning, investing, estate conservation and business continuation. At Southwest Business Advisors, Tom has instilled a series of core values upon which we have built the foundation for our success, as well as the success of our clients.
How We Succeed!
Professional excellence through the continuous search for knowledge
Teamwork and respect by engaging in open and honest communication
Satisfaction of helping others by virtue of objectivity and integrity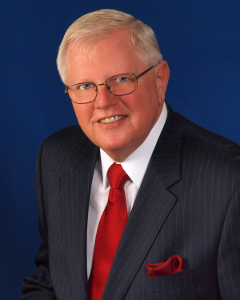 Thomas J. Hughes, President
Before founding Southwest Business Advisors, Tom worked for three insurance companies, a major brokerage firm and in the banking industry. Tom has turned his focus to teaching the small to medium sized business owner how to achieve the same benefits afforded large corporations. He graduated with honors from the University of Minnesota with a bachelor of science degree and holds the designations of Chartered Life Underwriter and Registered Representative.